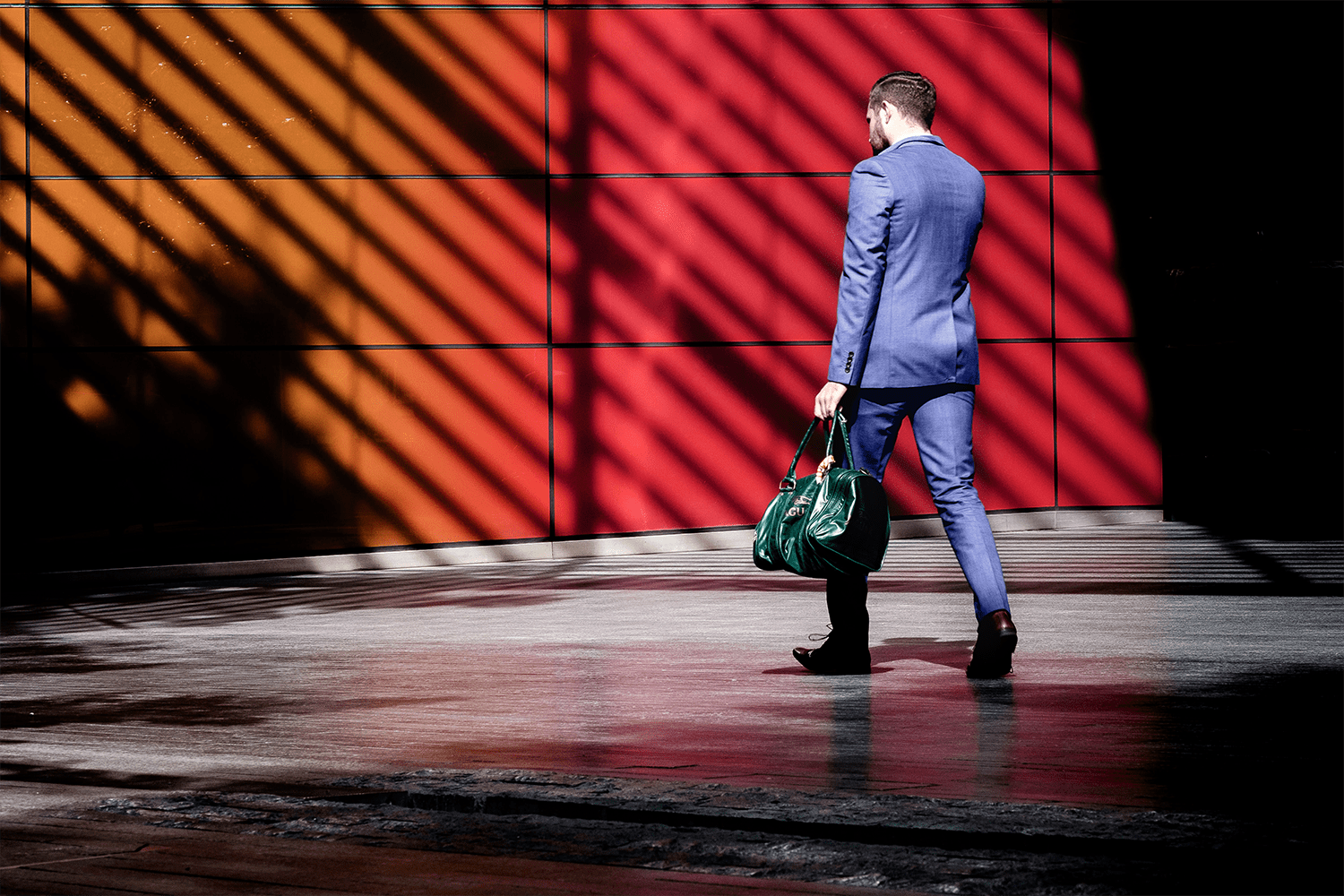 Regional Marketing Manager Benelux
Amersfoort

,

Utrecht

,

Netherlands

Marketing
Job description
If the big analytical brains at Gartner crunched their data right, Customer Identity and Access Management (CIAM) will become increasingly vital components of competitive UX strategies. They predict that a whopping 85% of companies will embrace CIAM as early as next year, making this a € 5,4 billion market with a +25% CAGR. And given the importance of getting it right, Gartner discourages 'homegrown' CIAM solutions and recommends partnering with a specialized CIAM vendor. OneWelcome is that vendor.

OneWelcome is the product of a merger between Onegini and iWelcome. United, we are Europe's largest supplier of Identity & Access Management solutions. Rebellious yet reliable, self-assured but never presumptuous, and always (very) human, our all-inclusive team cheerfully challenges the big guys, David vs. Goliath style. Can you help us further grow our business in the Benelux region? Master the entire marketing funnel for this key region!


These 5 questions help you to decide if you want us to call you to discover your career opportunities:
1. What you will do?
Assume end-to-end responsibility for all ABM, enterprise, channel, and alliance marketing in Benelux
Develop the regional marketing strategy and tactics with a 6-month horizon
Expertly plan and execute funnel marketing activities, leveraging data insights to flexibly adapt your approach as 'the game' progresses
Generate and cultivate demand from your core target audience, accelerate the pipeline with precise forecasting and measurable ROI
Drive partner marketing plans, e.g., with resellers and alliance partners (ISVs)
Develop and execute high-impact marketing programs, including ABM campaigns and activities, ensuring alignment and synergy with corporate programs/initiatives
Create and foster brand awareness, enhance customer advocacy and build a localized content library that resonates with key target audiences
Manage regional marketing budgets and liaise with our Field Sales and the Go-to-Market (GTM) community to ensure we're all firmly on the same page
2. What you need to succeed?

The role comprises a mix of strategic and more operational activities. Focal points are generating brand awareness and creating demand through a variety of marketing vehicles and tactics. These include, but are not limited to, Account Based and Enterprise Marketing campaigns - for all channels and touchpoints. Whether you go for 'old school' DM, inspiring webinars and/or event marketing is largely up to you. As long as you deliver the marketing goods (net new sales opportunities, move accounts through the funnel, and accelerate the sales cycle for prospects) we respect your autonomy. As Regional Marketing Manager, you work closely with the regional VP Sales Benelux, Account Managers, Channel and Technology Partner Alliances, and the broader Go-to-Market team. You also help partners, such as Global Systems Integrators, IT consultancy firms, and resellers, to reach their max marketing potential.


3. Why join this team?

As our Regional Marketing Manager, we'll onboard you – with the proper amount of TLC - to the lean & mean Marketing team. You'll have 5 direct colleagues, but we expect the team to expand to 10-12 specialists by this time next year. As for the team's mindset: if you prefer vanity metrics to a data-driven marketing approach, with solid KPIs and an ambitious target (30% of local pipeline should stem from your activities), this might not be the ideal position for you. But if you can shoulder that responsibility with enthusiasm and a "drink from the firehose" mentality, welcome aboard!


4. What will we offer you?

A generous salary and ditto retirement benefits
A crucial role in our organization, where your success is an essential factor to our success as a company
A position at one of the largest European CIAM vendor
Working with highly skilled professionals as motivated and driven as you are
A flat organization where politics are at a minimum 
A fantastic work hard/play hard scale-up environment 
Yearly company trips 
Celebrating successes
Free lunch, snacks and drinks
5. What we believe in?
We believe in the three C's. Three, because people can't remember four, and two is not a list! ;-).
The three C's are fundamental to how we operate, both internally and externally. We always ask ourselves three questions, what do we commit to? how are going to collaborate in this? And once we have achieved this, how are we going to celebrate this?
Here is an external example. We have a new customer. We commit ourselves to onboard the customer in less than 3 months, we collaborate with the customer, which means OneWelcome needs to do things and the customer needs to do things, both need to deliver, to ensure the commitment. And upfront we define how we are going to celebrate this together, "press release, diner after go live, etc.".
Here is an internal example.  Our company has a growth challenge. We want to onboard customers for a new innovative proposition in less than 1 month. We commit ourselves to realise this, we have departments such as Engineering (adjust the product) and Professional service (standardize the onboarding), and Sales (prepare sales material) work together on this. And upfront we decide we will go wake boarding and have a BBQ afterwards to celebrate the success once accomplished. 
Company description
Providing the Richest product offering
Empowering enterprises to provide Europeans safe and simple access to online services
Collaborating with European partners
OneWelcome currently is the largest European CIAM and B2B SAAS vendor. We secure over 100 large enterprises, such as the European central bank, Aegon, Essent, Dutch Railways, Malakoff, PostNL, ASR, Damen and many more. Also, we secure more than 80% of the Business 2 government traffic in our local market.

Our vision is centred around connecting and protecting people, businesses, and things. We believe in creating optimal balance between ease-of-use and safety in the user-journey. No matter if it is for a day, a full lifetime, just temporary or occasionally. Who the user is, what the user is allowed to do, enabling the user to opt in or out defines the relationship and its governance. Identity management is the basis of every online interaction and a true precondition in the implementation of any digital strategy.
Job requirements
A Marketing Bachelor (or similar), supplemented with 5+years of relevant marketing experience. That is to say, with enterprise experience in SaaS solutions
A proven ability to guide campaign plans from starting gun to finish line, including target audience identification, setting up messaging, devising campaign plans (deliverables/owners), budgeting, pre and post-campaign analysis and reporting
You are always (at least) one step ahead of the curve, take on challenges with a sense of purpose, and thrive in fluid environments where priorities frequently shift
Budget management skills and an intrinsic drive to deliver - no matter how high the bar is raised
Strong English skills are a must. If you can also pair that with Dutch and/or French, we'd be really impressed