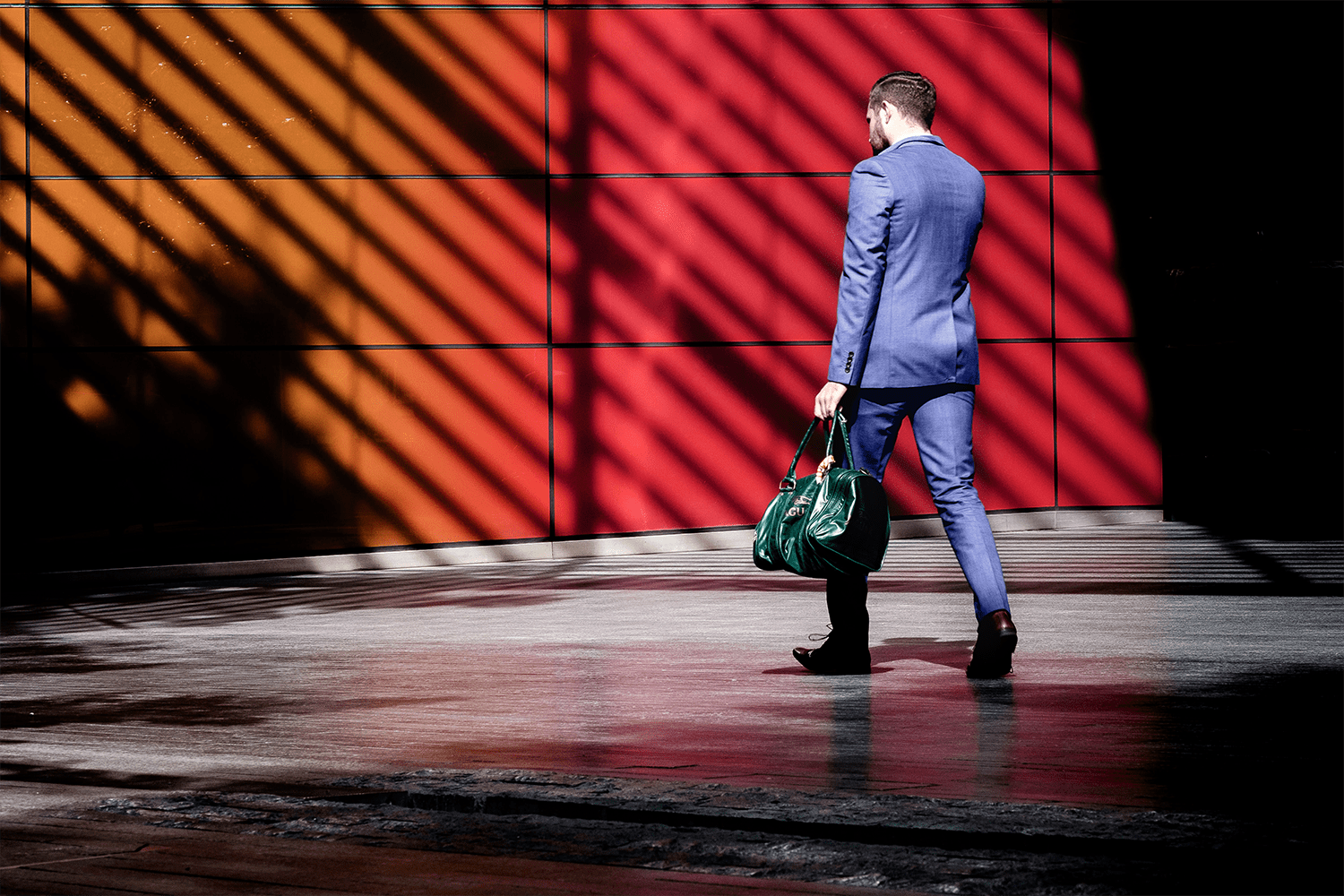 Senior Product Marketer
Amersfoort

,

Utrecht

,

Netherlands

Marketing
Job description
If the big analytical brains at Gartner crunched their data right, Customer Identity and Access Management (CIAM) will become a vital component of UX strategies; they predict that a whopping 85% of companies will embrace it. That would make CIAM a € 5.4 billion market with a +25% CAGR. Gartner also strongly discourages 'homegrown' CIAM solutions and recommends partnering with a specialized vendor. OneWelcome is that partner.
Rebellious yet reliable, self-assured but never presumptuous, and always (very) human, our all-inclusive team cheerfully challenges the big guys, David vs. Goliath style. But how can we 'repackage' our propositions, so they resonate with different buyer personas? If you combine a strong product marketing track record with a talent for shaping and capitalizing on product/market combinations, OneWelcome to you!
These 5 questions help you to decide if you want us to call you to discover your career opportunities:
1. What you will do?
Are our resident psychologist: you develop a deep understanding of buyer personas, such as IT, Security, and business-oriented counterparts at target organisations.
Develop and deliver the right message to the right persona. E.g., relevant messages that substantiate our claims, helping go-to-market teams to tailor and execute demand generation programs.
Enrich our core value propositions by developing marketing materials and documentation, such as decks, digital assets, datasheets, brochures, social content, et cetera.
Proactively monitor and analyze the market landscape – including our esteemed competitors – to help shape our strategy, positioning, and messaging.
Co-create and continuously update sales playbooks for regulated industries, partnering with Sales and Business Enablement, and provide internal training in their use.
Exude CIAM thought-leadership at (live and virtual) events, such as webinars.
Snuggle up (for now we prefer socially distanced snuggling though) with team members and colleagues in the product management, sales, and customer success domains.

2. What you need to succeed?
You should also be able to frame and explain how our products dispel worries and grant wishes. So tech-savviness is called for. This role is highly strategic and cross-functional. You need to define and play the field, target the right buyers and influencers (e.g., those big brains mentioned in the intro), and deliver the product marketing goods. This includes designing your own papers, decks, digital assets, datasheets, brochures, and so forth. As for your KPIs: brand awareness, analyst recognition, marketing performance, and sales enablement are all high on the list.


3. Why join this team?

As Senior Product Marketer, you help shape the buyer journey. From scratch. And, depending on your experience and proclivities, for either our B2C or B2B proposition. This role is equal parts rewarding and challenging. As for the rewarding part: you contribute directly to our success story while making online life easier and safer for a potentially infinite number of end-users. The challenge stems from the amount of psychologizing this takes. After all: what entices business professionals doesn't necessarily wow IT professionals. And vice versa. So you should be adept at specifying individual buyer personas, including their wildest desires and darkest fears. ;-)
4. What will we offer you?

A generous salary and ditto retirement benefits
A crucial role in our organization, where your success is an essential factor to our success as a company
A position at one of the largest European CIAM vendor
Working with highly skilled professionals as motivated and driven as you are
A flat organization where politics are at a minimum 
A fantastic work hard/play hard scale-up environment 
Yearly company trips 
Celebrating successes
Free lunch, snacks and drinks
5. What we believe in?
We believe in the three C's. Three, because people can't remember four, and two is not a list! ;-).
The three C's are fundamental to how we operate, both internally and externally. We always ask ourselves three questions, what do we commit to? how are going to collaborate in this? And once we have achieved this, how are we going to celebrate this?
Here is an external example. We have a new customer. We commit ourselves to onboard the customer in less than 3 months, we collaborate with the customer, which means OneWelcome needs to do things and the customer needs to do things, both need to deliver, to ensure the commitment. And upfront we define how we are going to celebrate this together, "press release, diner after go live, etc.".
Here is an internal example.  Our company has a growth challenge. We want to onboard customers for a new innovative proposition in less than 1 month. We commit ourselves to realise this, we have departments such as Engineering (adjust the product) and Professional service (standardize the onboarding), and Sales (prepare sales material) work together on this. And upfront we decide we will go wake boarding and have a BBQ afterwards to celebrate the success once accomplished. 
Company description
Providing the Richest product offering
Empowering enterprises to provide Europeans safe and simple access to online services
Collaborating with European partners
OneWelcome currently is the largest European CIAM and B2B SAAS vendor. We secure over 100 large enterprises, such as the European central bank, Aegon, Essent, Dutch Railways, Malakoff, PostNL, ASR, Damen and many more. Also, we secure more than 80% of the Business 2 government traffic in our local market.

Our vision is centred around connecting and protecting people, businesses, and things. We believe in creating optimal balance between ease-of-use and safety in the user-journey. No matter if it is for a day, a full lifetime, just temporary or occasionally. Who the user is, what the user is allowed to do, enabling the user to opt in or out defines the relationship and its governance. Identity management is the basis of every online interaction and a true precondition in the implementation of any digital strategy.
Job requirements
5+ years of product or solutions marketing experience, preferably in SaaS related domains, but we'll probably settle for any software position if you ask politely
Proven prowess in powerful positioning ('PPiPP') and creating cleverly catchy and cathartically compelling content ('CCC&CCC') that resonates with buyer personas
The ability to connect and engage with a tech-oriented audience – if a techie challenges your, say, security or scalability expertise, you don't run for cover
An inquisitive mind: if you're not in the know already, you will be soon, thanks to your market research capabilities and data analysis skills
If you're at home in CRM and search-related tooling (the usual suspects, such as HubSpot, Google Search Console and SEMrush), that would propel your CV to the top of the stack
You have to be fluent in English. If you can also tell a Trichter from an imbuto, we'd be really impressed
You're a self-starter who embraces autonomy but thrives in a team